…
Harvest 2023
New orchards in Beaune and the surrounding area allow us to harvest several tons of apples of dozens of varieties. They are partly pressed in our Beaune winery and the juices immediately transformed into apple juice or fermented in our ever-growing collection of barrels.
We always complement this local sourcing with meticulous purchases in several cider-growing regions (Pays d'Othe, Perche, Normandy in particular) for a greater diversity of flavors. Our ciders and their blends will only be more complex!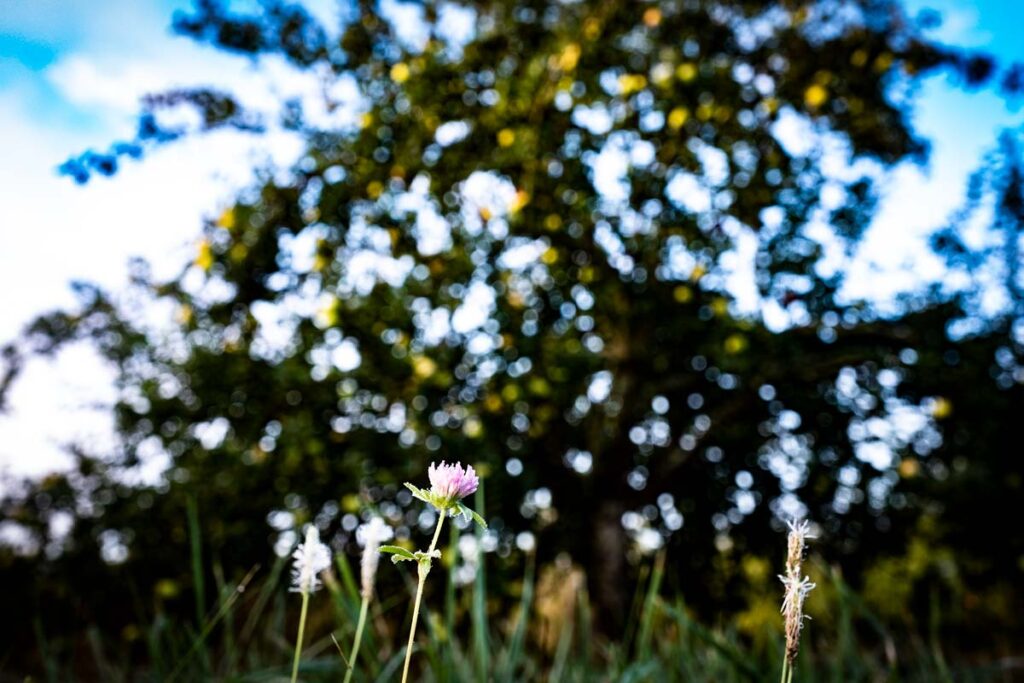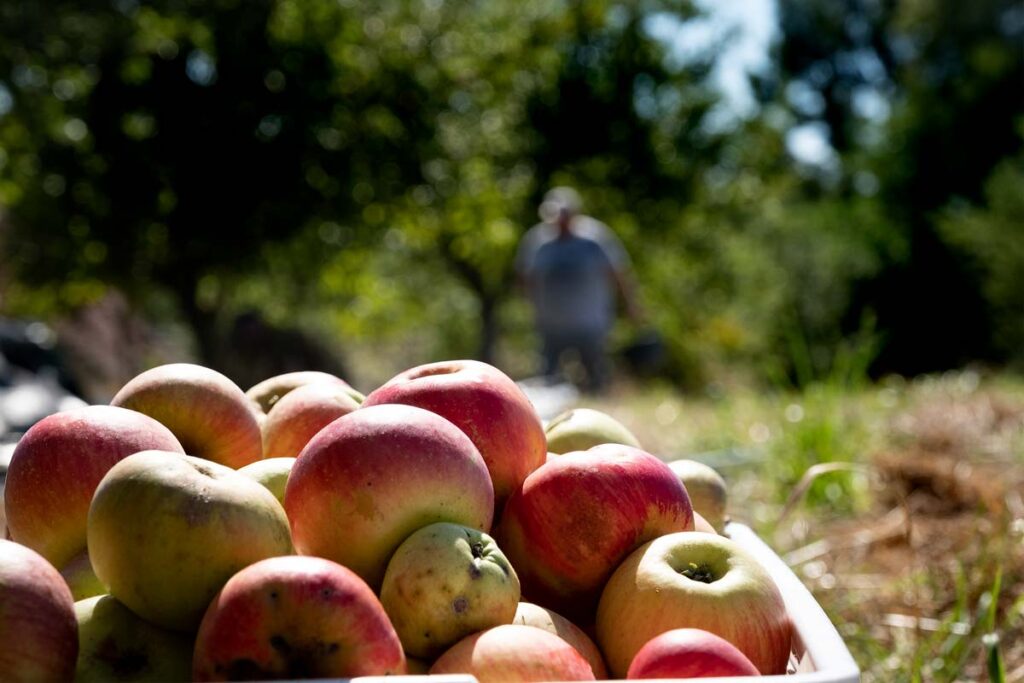 …
Summer 2023: moving in our new sustainable cider-winery !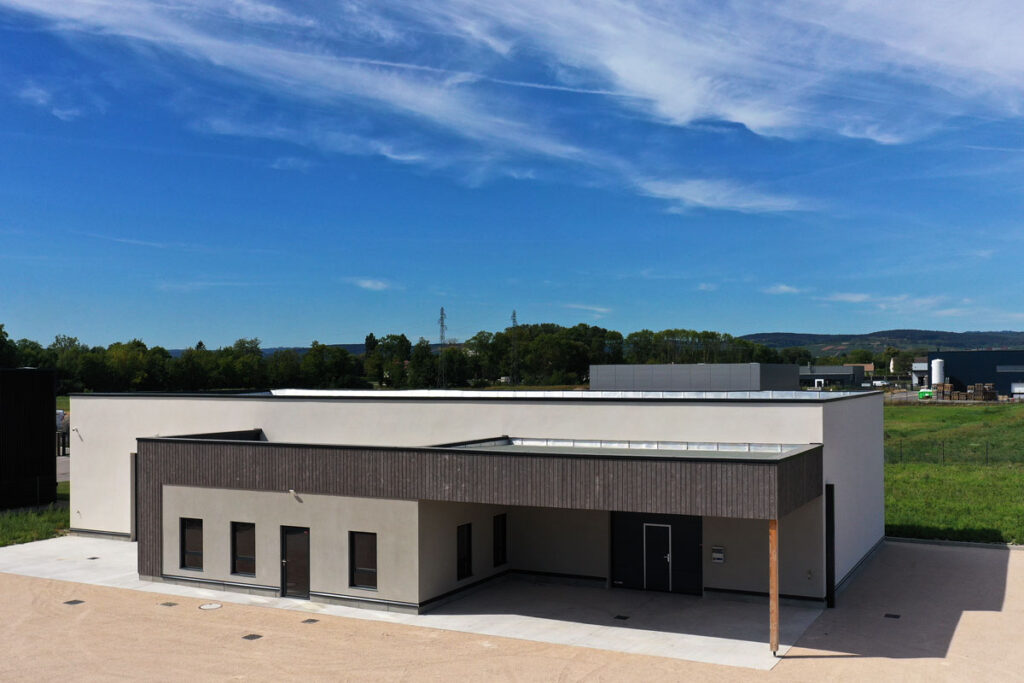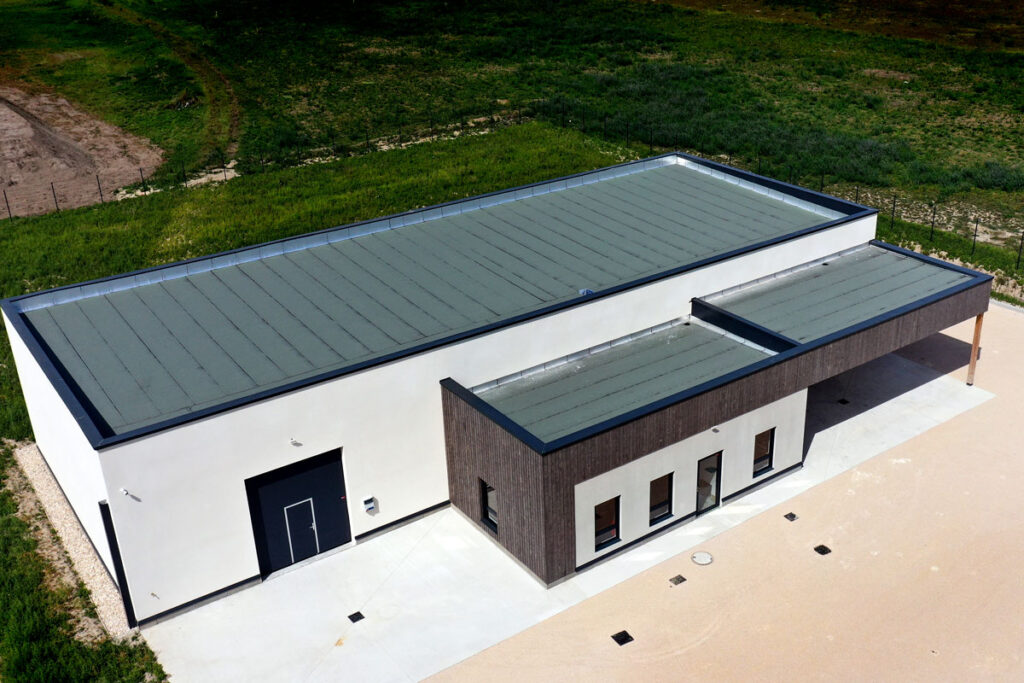 We moved in our brand new winery in Beaune early July 2023. Just 3 years after I began to craft ciders in a little cellar in the heart of Beaune, this is a key step for Eclectik.
We designed it with a careful sustainable approach: timber structure, wood pannels for the walls (from nearby forests), wood-wool insulation on the outer walls, free cooling to ventilate (free) cold air from the outside to cool down our cellars. This is common sense to me when you build something from scratch in 2023…but I'm very proud of it!
Of course we kept some space to welcome our customers in a friendly way, in true Burgudian spirit !
…
Harvest 2022
We increase the quantity of apples picked in wild orchards in Beaune and surrounding villages. We also source fresh, non fermented apple juices from new regions: Perche and Jura.
We have about 50 barrels in our cellars and lots of new projects in mind! First trials of co-fermentation with Pinot Noir grapes.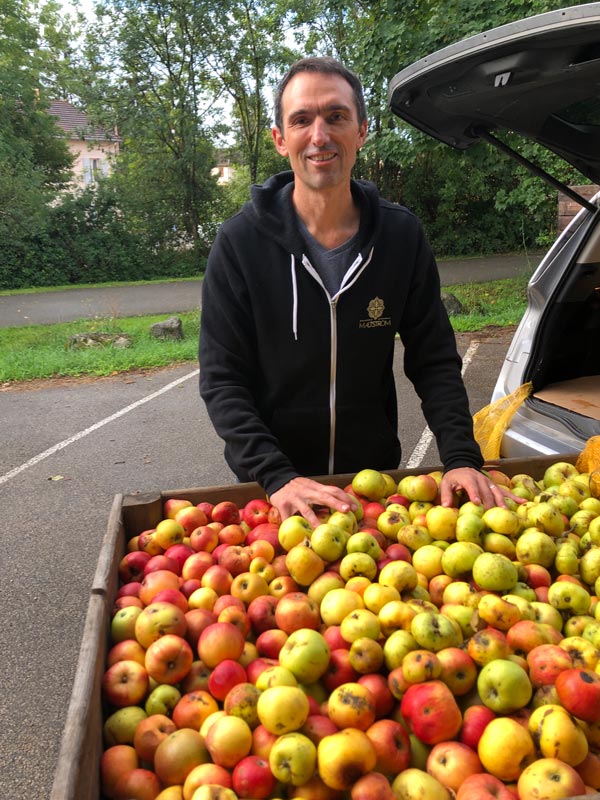 …
Harvest 2021
We have found a new cellar / winery in Beaune (100 square meters). We carry on with our key principles defined at the beginning of our project: combining the fermentation of local apples and juices from other French regions: Pays d'Othe, Normandy and Britanny for the first time. We ferment and age our ciders in around 35 wines and spirits barrels. Some first limited editions too.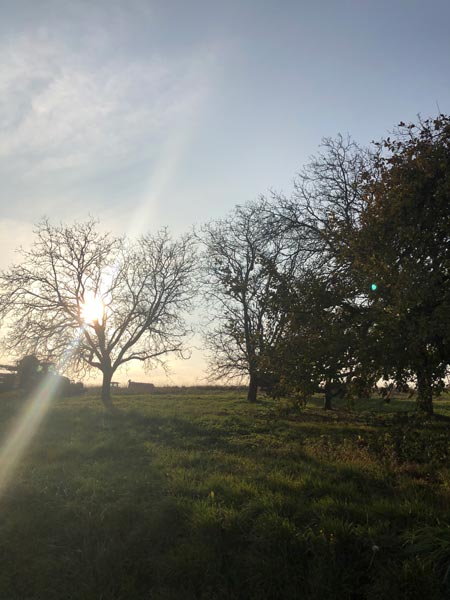 …
Harvest 2020
This is the year it all began! We are Véronique, Patrick, Jean-Arnaud and Jean-David, four friends from different backgrounds but with a shared appreciation of well-crafted beverages and many years of working with winemakers, distillers and brewers in France and abroad.
In 2020, we started crafting ciders in a tiny cellar in the center of Beaune. Fermenting and ageing in a nice range of 10 barrels with a lot of care.