…
Summer 2023: buiding our new cider-winery !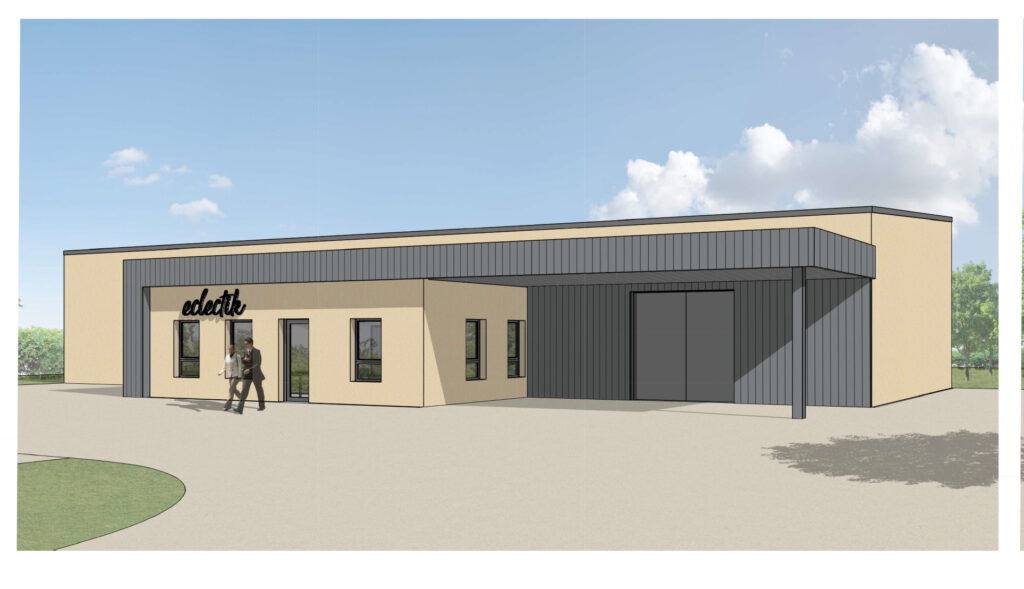 We're currently building in Beaune our own cider-winery (the best word to describe our wine-like approach I think…). Just 3 years after I began to craft ciders in a little cellar in the heart of Beaune, this is a key step for Eclectik.
We try to be as sustainable as possible for the building: timber-frame wood pannels for the walls, wood-wool insulation, free cooling to bring (free) cold air from the outside to cool down our cellars, no air conditioning for the office space but a wooden stove to keep us warm during winter, rainwater tanks .. well just common sense in 2023…
Of course we kept some space to welcome our customers in a friendly way ! Construction started early January 2023 and moving in is planned this summer. Watch this space !
…
Harvest 2022
We increase the quantity of apples picked in wild orchards in Beaune and surrounding villages. We also source fresh, non fermented apple juices from new regions: Perche and Jura.
We have about 50 barrels in our cellars and lots of new projects in mind! First trials of co-fermentation with Pinot Noir grapes.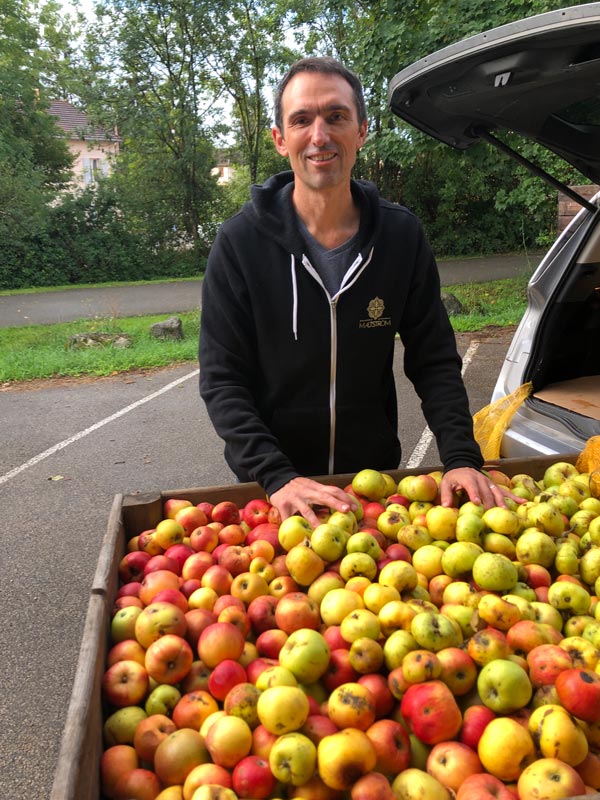 …
Harvest 2021
We have found a new cellar / winery in Beaune (100 square meters). We carry on with our key principles defined at the beginning of our project: combining the fermentation of local apples and juices from other French regions: Pays d'Othe, Normandy and Britanny for the first time. We ferment and age our ciders in around 35 wines and spirits barrels. Some first limited editions too.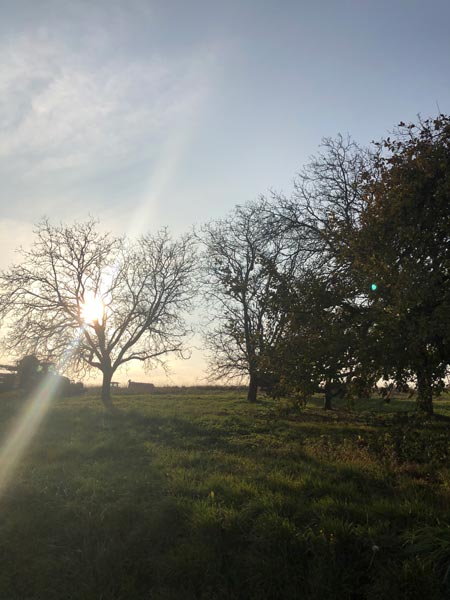 …
Harvest 2020
This is the year it all began! We are Véronique, Patrick, Jean-Arnaud and Jean-David, four friends from different backgrounds but with a shared appreciation of well-crafted beverages and many years of working with winemakers, distillers and brewers in France and abroad.
In 2020, we started crafting ciders in a tiny cellar in the center of Beaune. Fermenting and ageing in a nice range of 10 barrels with a lot of care.